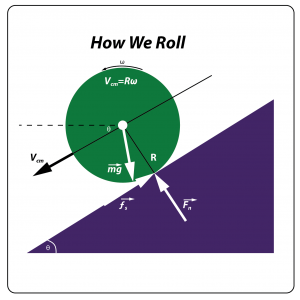 Scheduling and Cancellation Policy:
Cell Sorting:
This is an operator provided service i.e. no one but facility staff may operate the sorters.
It is recommended that clients book their appointments at least 1.5 – 2 weeks in advance (at busy times, three weeks are preferable).
A 48 hour cancellation policy is in effect.  Short notice cancellations are billed at full charge.
Please consult facility staff prior to scheduling your first appointment for help on choosing the instrument that best suits your needs and refer to the documents on cell preparation and cell sorting to ensure the best possible outcomes for your experiments.
Appointments begin at 10:30 am for the FACS Aria and 11:00 for the Influx.  The last sorting appointment of the day should be booked no later than 4:00 pm in order to finish by 5:30 pm.  Daily shut down begins at 5:30 sharp.
Training:
A 48-hour cancellation policy is in effect for cancelled training sessions.
The full cost of the training session will be applied to the appointment for either the flat rate or hourly fee depending on the type of training scheduled.
Reminder:  Training should only take place when you're ready to start acquiring data on a regular basis and if you plan to use other instruments than ours,  please seek training for your instrument at your home location.
Operator Assisted Analysis:
It is recommended that clients book their appointments at least one week in advance (at busy times, two weeks are preferable).
A 48-hour cancellation policy is in effect. Short notice cancellations are charged in full.
Appointments may be requested by email or via scheduling through the facility's online calendar.
Analyzers (Canto/LSRII/Fortessa/Fortessa X20):
Online schedule access is provided for qualified users at the facility manager's discretion.
A 6-hour cancellation policy is in effect.
Failing to show up for appointments will result in your PI's account being charged for unused time.
After several unexplained, missed appointments, booking privileges may be suspended in consultation with the facility director and your supervisor.
Follow this link to view the Instrument appointment schedule http://www.msbfcf-reservations.ca
General Polices on Resource Scheduling via Book My Lab
All time for which you reserve and use an instrument is billable
For example,  if Johnny books an appointment from 12 – 1 pm, but shows up at 12:30 and goes until 1:30, Johnny's PI will be billed for the time booked, plus the additional time used for a total of 1.5 hrs.
Solution #1: Book an appropriate amount of time to ensure you will not run over or into anyone else's time.
Solution #2: Be realistic about when you can truly make it to the lab for your appointments.
Swapping appointments with other users:
If Johnny's co-worker Sue,  schedules time on an instrument, but Johnny decides that he will take her slot instead of  his own (scheduled for later on),  the software registers that Sue did not show up for her appointment and will bill the PI for a "user did not show up" session.  Secondly, Johnny is now using the instrument outside of his original booking; this time will be also added to the bill.  Johnny and Sue's PI is now paying for 3 appointments instead of 2.  Sue's missed session, Johnny's missed session, plus Johnny's off-schedule usage.
Solution #1: Schedule and keep your own appointments.
Solution #2: Edit your appointments and move them down the schedule if you will not be on time or are several hours late.
Booking the Wrong Resource:
If you realize, at the last minute, that you have booked the wrong resource and want to switch instruments, you may do so, but will be charged for the time on both instruments;  the booking on the instrument you no longer wish to use prevented others from using that time and the instrument you do use must be billed.   To avoid this,  carefully review your appointments prior to your experiment.  Remember you have up until an hour before the appointment to edit or change it.   Our operators will not delete the duplicate appointments from the schedule.
Instrument Malfunctions:
If you switch instruments due to a malfunction, the usage tracking software registers that you didn't use your allotted time on machine A and used machine B instead; it does not know why the switch was made. Your PI will be billed for unused instrument time on machine A, plus instrument usage on machine B.
Solution:  Notify the Facility staff by email that you experienced problems.  In your message please give the date and time you encountered the problem(s) and also provide details regarding the problem itself and what troubleshooting measures were taken (if any).
Fees for unused instrument time, due to major malfunctions, will be waived since the circumstances under which the instruments were unusable were out of your control.
Editing Appointments:
Appointments may be edited up to one hour before the start time of your booked instrument time.  If you would like the time extended, provided no one is scheduled after you,  please ask one of our staff for assistance.  Note:  If you continue to use an instrument past the originally scheduled time the usage tracker will continue to record usage until such time as you log out.
Be careful when modifying/cancelling appointments. It is easy to accidentally cancel an appointment instead of editing it. We will not change the logs for repeated accidental cancellations.
Extending Appointments:
If you need to extend your time you may do either of the following
1 ) Nothing
If no one is booked after you and you're confident no one else will show up (i.e.  late/overnight/weekend runs);
The software will continue to record your usage.
A "Usage without schedule" will appear on the usage report for the time outside your regular booking
2) Add another appointment to the schedule, directly after the first.
You MUST log out and log back into BML and FACS Diva.
If you do not log out and log back in, the software will recognize that you were logged in for your first appointment, but will miss the second because the recorded time is measured against the first resulting in a "User Did Not Show Up" message on the usage logs.
Analyzer Appointment cancellations:
This cancellation policy is the most lenient in the city. Six hours should be enough time to anticipate whether or not you will make your scheduled appointment.   If you clearly will not make the appointment, please make sure to cancel to it online so as to free up the instrument for others. This will also help to maintain an accurate picture of what is taking place in the lab.
If you cancel an appointment and were the last user of the day, please notify Facility staff or come in to the lab to turn the instrument off (especially if there was a chance they were left on for you).   It is the user's responsibility to ensure the instruments are shut down properly as staff is busy with their own end of day tasks.
Failure to ensure proper shut down, can lead to suspension of Facility privileges and a $300.00 fine for leaving cytometers on overnight.  Repeated instances of this act will result restricted access to the instruments.  
No-shows/Cancellations due to emergencies:
If emergencies occur, fees will be waived for the missed/cancelled appointments, at the manager's discretion, but only for true emergencies…. as in, major lab/personal catastrophes,  i.e. not feeling well, bad planning, sudden cell death do not count as emergencies.
Please make the fee waiver request to flowcytometry.msb@utoronto.ca and detail the circumstances of your emergency.
Running over time into the next user's appointment:
If someone shows up on time for their session on an instrument you are using, but you are running overtime, they have the right to ask you to leave the cytometer  to start their work on time.  All Users are obligated to be finished within their allotted time. This includes all cleaning steps, bleach, FACS rinse, water, replacing sheath, emptying waste and data deletion from FACS DIVA.
Schedule enough time to ensure that each of these tasks is performed to completion before leaving the Flow lab – add an additional 20 – 30 minutes to your session for instrument and software maintenance.
FACS Diva Maintenance:
Each month, facility staff goes through FACS Diva and delete data from accounts where data was left in the software. For each person's account where data must be removed, we will add a 15 minute operator charge ($22.50) to your PI's account, per cytometer.
These fees are completely avoidable – Delete your data after each and every session to help bring costs down for your PI.